By Saachi Kedia (Grade 7B) and Jeeya Prasai (Grade 6B)
Premier International IB Continuum School held a guest speaker session regarding their community service department for grades 6 on 28th February 2023 and for grade 7 on 3rd March 2023 at the executive hall (for grade 6) and auditorium (for grade 7). The session was called 'Heart to Help' which is also the motto and organization name of the guest speaker; Mr. Kalyan Silwal, the founder of "Heart to Help" and CEO of Elite Earth Tours, alongside being the president of ANSWER-Nepal. He states that his main focus is to make the world cruelty-free for animals and ensure that all animals, whether stray or household pets, receive proper care.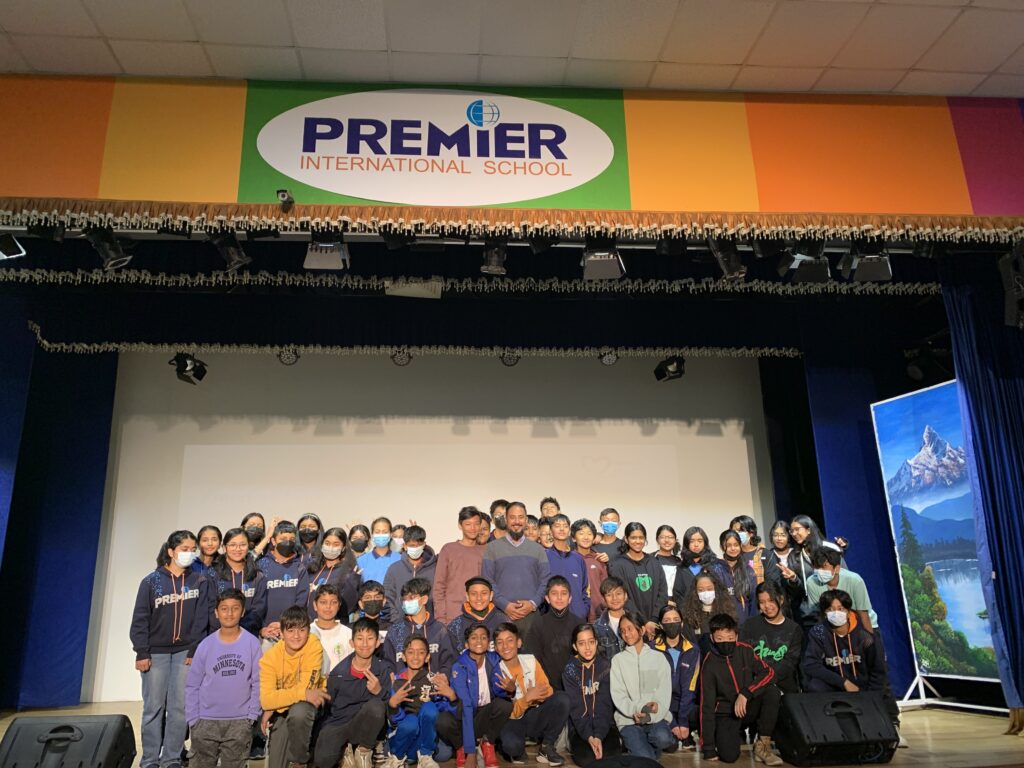 While going ahead with the orientation, Mr. Siwal mentioned how the major project could be done regarding three topics: helping government school children, conserving the environment, and helping animals. But the main talk of the event was on animals as our guest speaker's expertise is on them. Mr. Kalyan Silwal had come to give the students information on his job and how he helps and handles animals. He also mentioned that he has fostered and provided a shelter under his roof for thirteen dogs and one cat that needed help. He added that the majority of animals he has helped either had broken limbs or were in some sort of trouble. The procedure of helping animals is that we first get immediate help for the animals, and then after the treatment, we keep them for observation. He also talked about the simple ways children could make a difference, like by putting a food or water bowl outside their respective houses.
As this interactive event came to an end, Mr. Silwal talked and asked the students about stories they had heard or seen of animal cruelty in any form. This part of the session was informative and enjoyed by the students. Some students shared stories that they had heard from their parents and family, while others talked about incidents they had witnessed themselves. The discussion highlighted the importance of creating awareness about animal cruelty and working toward its prevention. All in all, this was an encouraging and thought-provoking program for all the ones present.